Employer: Js_o


| Job ID: 27462 | Category: Graphic & Logo Design | Job type: Contest

Job Status: Completed
Bidding Started: Oct 15, 2015 16:57 EDT
Job Reward: $258.00
Bidding Ended: Dec 01, 2015 14:09 EDT
Type: Witmart-Assurance Contest
Description
我司是一所民營的面粉生產商,公司名字是金禾面粉有限公司。LOGO必須跟面粉糧食行業有關聯含義!
Name need to be contained in the logo
J H
Preferred logo style
A stylized type/font of your business name.

An easily recognizable image or shape that represents your business.

A character or mascot that represents your business.

A focused, clean and simple design that represents trends on the internet including gradients, rounded corners, etc.
Business Card Design Requirements:
The prize has been included in Job Reward.
The employer did not specify any additional requirements. Please design the business card according to the standard size and layout.
Job Announcements
1. Please follow the TD Logo as a concept to develop an inspiring logo to us. Thanks
Attachment: TD_Logo_1.png td_logo3.png
--- Add Date: Oct 21, 2015
Status
This job has been awarded. You can view other jobs.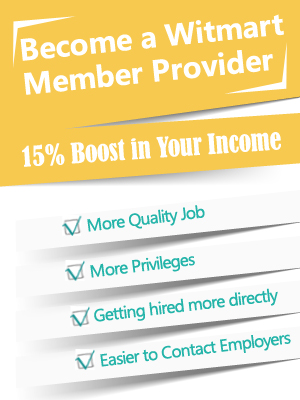 Need a logo for your business?
Join over 200,000 satisfied customers and get a logo you'll love in under 7 days. It's easy and fast!
Number of designers guaranteed
50+ designs to choose from
Unlimited revisions
Unique design guarantee
Dedicated account manager
100,000+ top designers