法國 護膚美妝品牌LOGO設計 French skin care beauty brand LOGO design Watchlist
Employer: 北京唯諾


| Job ID: 36889 | Category: Graphic & Logo Design | Job type: Contest

Job Status: Completed
Bidding Started: Jul 24, 2019 06:34 EDT
Job Reward: $258.00
Bidding Ended: Aug 05, 2019 09:33 EDT
Type: Witmart-Assurance Contest
Description
商標:DIMELO
法國護膚美妝品牌,產品主打生物護膚技術,安全,有效,從基礎護膚到功能性護膚產品全覆蓋,另有彩妝系列產品。品牌價格定位中高端,由法國皇家醫學美容機構提供技術支持。銷售網絡覆蓋全球。
設計要求希望logo大氣國際范,辨識度高,可以體現法國美妝的時尚,浪漫,不要太生硬的元素,需要圖形LOGO不含字母,LOGO需要印在產品包裝包材,需要適合金色,白色,黑色,銀色等產品包裝顏色。另用于企業名片等,下面是我們注冊的logo,圖形LOGO需要能注冊并且能與英文組合使用。
感謝您領取任務! 請將作品基礎視覺識別系統一同出稿(創意解釋,尺寸使用規則,標準印刷色值等)
Trademark: DIMELO
French skin care beauty brand, the product is mainly based on biological skin care technology, safe and effective, from basic skin care to functional skin care products, and a series of makeup products. The brand price is positioned at the high end and is supported by the Royal French Medical Beauty Agency. The sales network covers the whole world.
Design requirements hope that the logo atmosphere international, high recognition, can reflect the beauty of French beauty, romantic, not too blunt elements, need graphic LOGO does not contain letters, LOGO needs to be printed on the product packaging package, need to be suitable for gold, white, Black, silver and other product packaging colors. Also used for corporate business cards, etc., the following is our registered logo, graphic LOGO needs to be able to register and can be used in combination with English.
Thank you for receiving the mission! Please submit the basic visual identification system of the work together (creative interpretation, size usage rules, standard printing color values, etc.)
Industry
Other/Not Classified
Preferred logo style
An easily recognizable image or shape that represents your business.

An abstract shape or symbol that conveys the values of your business.

A pictorial element or shape that encloses your business name.
Preferred color(s)
黑,金,白,如其它色彩需要明亮有質感,時尚洋氣。需要配文字說明,印刷色號等信息 Black, gold, white, such as other colors need to be bright and textured, stylish and elegant. Need to be accompanied by text description, printing color number and other information
Preferred source file format:
AI,PDF
Business Card Design Requirements:
The prize has been included in Job Reward.
色彩不限,顏色的明亮度,紙張的材質包括排版需要有高級感,整體凸顯時尚高端,有質感。 The color is not limited, the brightness of the color, the material of the paper includes a high-level sense of typography, and the overall highlights the high-end fashion and texture.
Job Announcements
1. LOGO的顏色沒有限制,可以自由發揮,但必須適用于黑,金,白等基礎色的包裝。以整體效果為主! LOGO's color is not limited, it can be freely played, but it must be applied to the basic color of black, gold, white. Focus on the overall effect!
Status
This job has been awarded. You can view other jobs.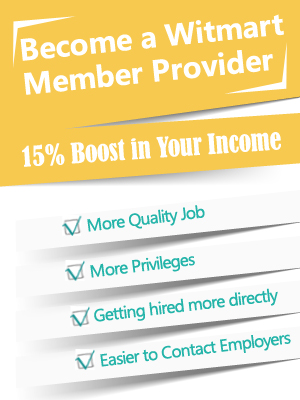 Need a logo for your business?
Join over 200,000 satisfied customers and get a logo you'll love in under 7 days. It's easy and fast!
Number of designers guaranteed
50+ designs to choose from
Unlimited revisions
Unique design guarantee
Dedicated account manager
100,000+ top designers